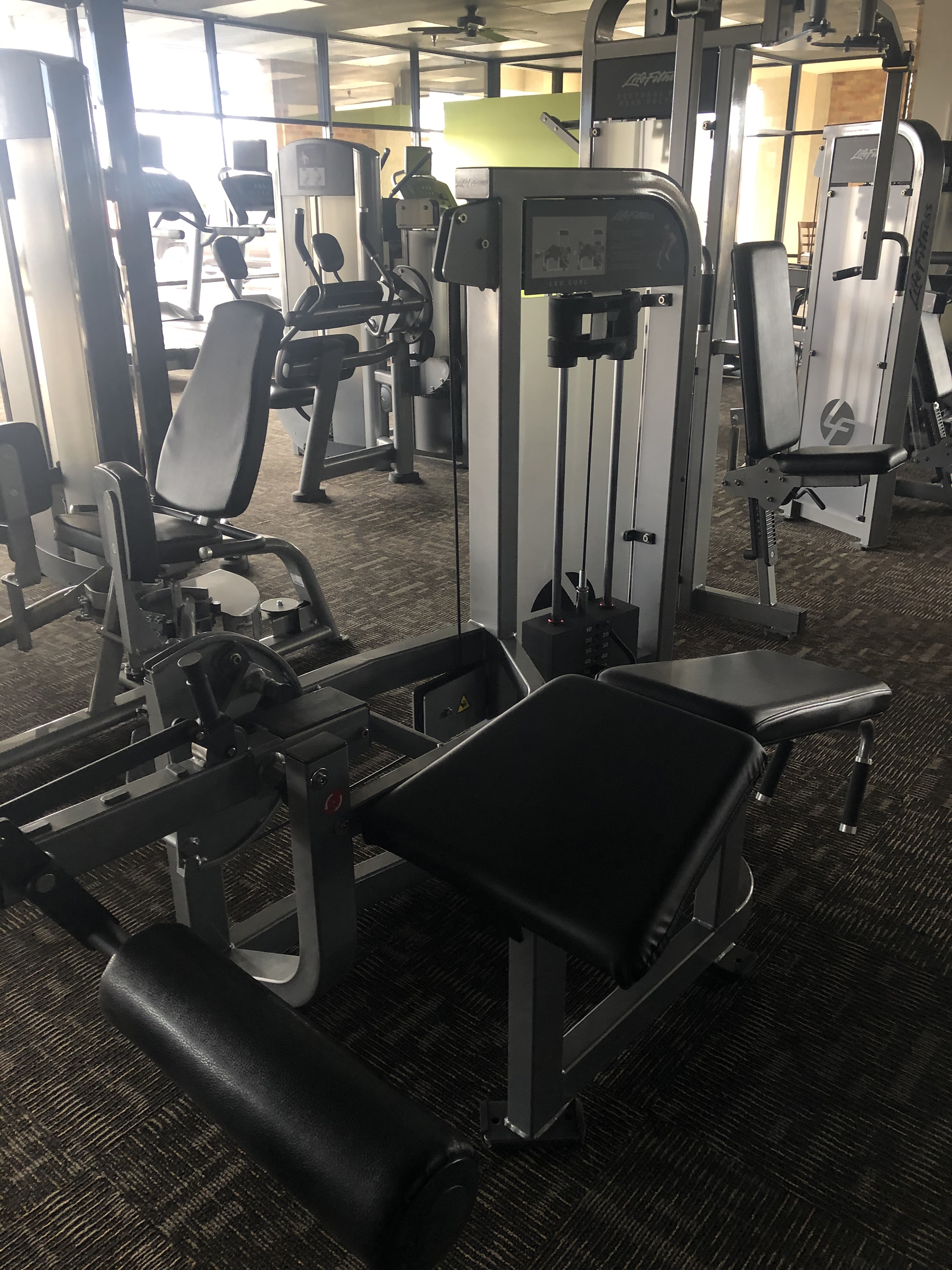 SOLD! - $79,098.99
Absolute Auction
Anytime Fitness Center Equipment
555 W Lincoln Trail Blvd
Radcliff, KY 40160
RE/MAX Group Auctioneers is presenting an Absolute Auction for fitness center equipment in Radcliff, KY.  This auction will be held on site on Saturday, June 27th at 11:00 am EDT.  Signs will be posted.  Click here for directions.
Included in this auction is all of the remaining fitness equipment from an out of business fitness center.  See the below images and equipment descriptions.
Life Fitness Assisted Dip / Pull Up
Life Fitness Signature Leg Raise
Life Fitness Signature Ab Crunch
Life Fitness Signature Adjustable Decline Bench
Life Fitness Pro2 Signature Leg Curl
Life Fitness Pro2 Signature Leg Extension
Life Fitness Pro2 Seated Leg Press
Life Fitness Pro2 Biceps Curl
Life Fitness Pro2 Seated Row
Life Fitness Pro2 Shoulder Press
Life Fitness Pro2 Chest Press
Life Fitness Pro2 Pectoral Fly / Rear Deltoid
Life Fitness Signature Tricep Press
Life Fitness Signature Smith Machine
Life Fitness HDPR8 8 Foot Power Rack
Life Fitness HDPR8 Frame Feature
Life Fitness HDPR8 Short Dock Lock
Life Fitness HD Adjustable Bench
Life Fitness MTS Abdominal
Life Fitness Pro2 SE Leg Curl
Life Fitness MJ4 4 Station Multi-Jungle
Life Fitness 2RW Single Row
Life Fitness 3TP Triceps Pushdown
Life Fitness 4ACO Adjustable Cable Crossover Outrigger
Hammer Strength Dumbell Rack Double Tier
Hammer Strength Utility Bench
Hammer Strength Seated Calf Raise
Hammer Strength Seated Leg Curl
Hammer Strength Linear Leg Press
Hammer Strength Iso-Lateral Rowing
Hammer Strength Iso-Lateral Incline Press Horizontal
Hammer Strength Iso-Lateral Bench Press Horizontal
Hammer Strength Iso-Lateral Shoulder Press
Life Fitness CLST Classic Treadmill – qty 5
Life Fitness CLSX Classic Cross Trainer Elliptical – qty 2
Life Fitness CLSR Classic Recumbent Lifecycle – qty 2
Life Fitness CLSC Classic Upright Lifecycle
Power Systems Dumbbells and Free Weights
Power Systems Dumbbells and Rack 1-15lb
Lexgard Kettle Bells with Racks
Atlantis / Troy Pre-loaded curl bars with Rack
Power Systems Plyo Boxes
T-Bar Row – Rack Mounted
PRECOR Stretching Machine
2 Flat Screen TV's
54′ x 5′ Mirrors
Work Out Mats – qty 2
Dehumidifier
Office Furniture – Manager's Office (1 YO)
Office Furniture – Trainer's Office
Lobby Furniture
Dell Computer System – Manager's Office (1 YO)
Dell Computer System – Trainer's Office
Storage Cubbies
Vacuum Cleaner
Anytime Fitness Interior Signs
Anytime Fitness Exterior Signs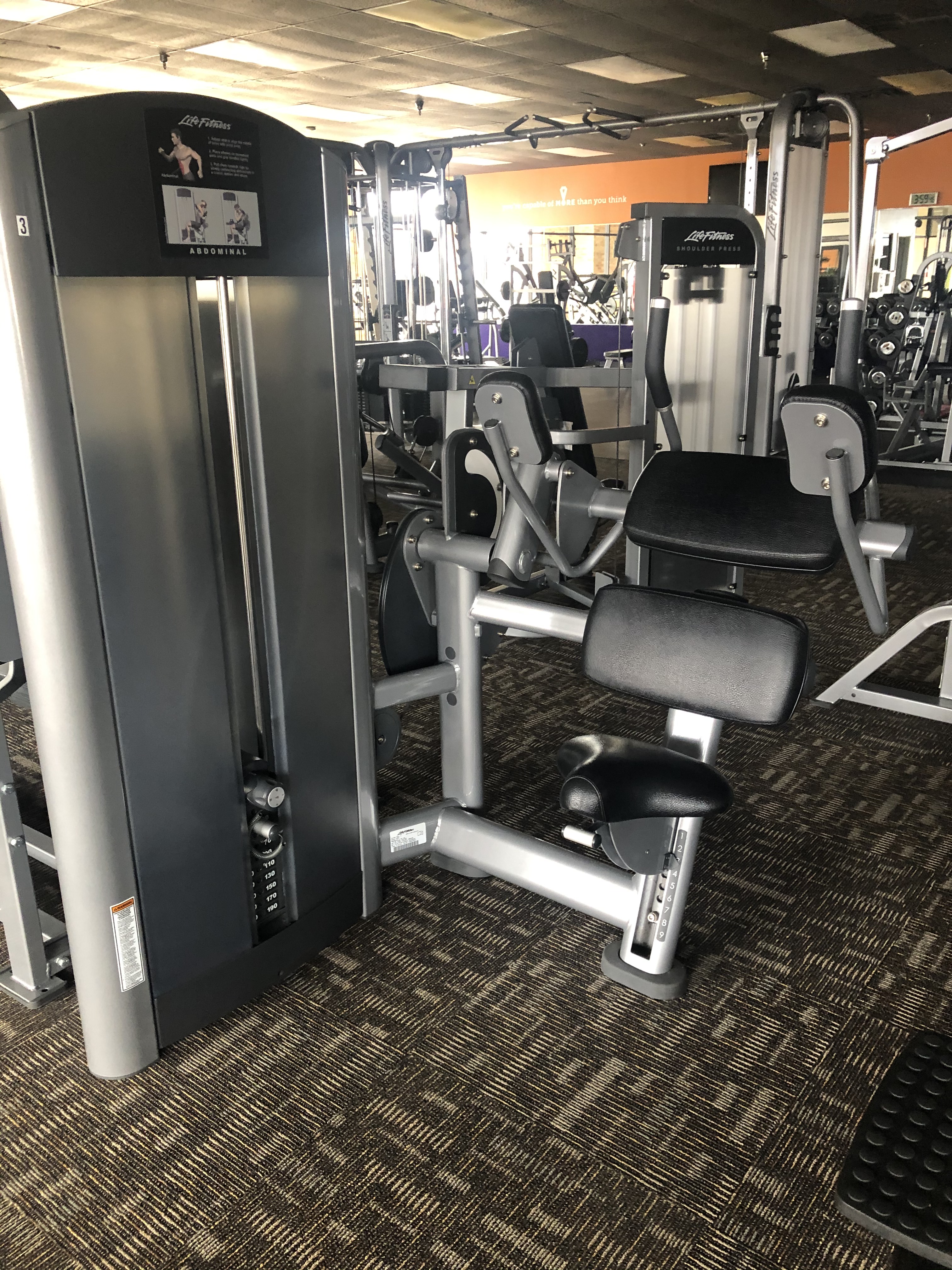 DIRECTIONS: From Elizabethtown, take 31W north towards Radcliff.  Left on W Lincoln Trail Blvd.  Auction site will be on the right.  Signs will be posted.
Terms & Conditions
There will be a 10% buyer's premium added to determine the final sale price.  6% Sales Tax on personal property.  A total of 15% down the day of sale on real estate, balance within 30 days or less.  Personal property cash or good check due in full day of sale.  2020 real estate taxes will be prorated.  Sold "AS IS WHERE IS" without expressed or implied warranty.  New buyer will receive possession day of closing.  All verbal disclosures the day of sale take precedence over any terms here.  Guaranteed marketable title, free of all liens and encumbrances.