Absolute Auction | 25± Acres| Home | Vehicles | & More
671 Blue Ball Church Rd. Elizabethtown, KY 42701
RE/MAX Group Auctioneers is presenting an Absolute Auction in Elizabethtown, KY on Saturday, June 18th 2022@ 10:00 am EST. We will be selling a once in a lifetime opportunity to own 25± acres with a home 3 bedroom 2 bathroom home with a full walk-out basement with a second kitchen. There is a 2-car detached garage, a pole barn, as well as a large tobacco barn on the property. In addition to the home and land, we will also be selling a wide variety of personal property. There are several valuable rifles along with a Colt pistol. The vehicles include a boat, Jeep Cherokee, and a Toyota Highlander. Also selling a Polaris Ranger, 2 EZGO Golf carts, Honda 4 Wheeler, and several riding lawn mowers. Many musical instruments to include, guitars, dulcimers, piano, keyboards, amps, autoharp, and much more. See below for a list and pictures of personal property that we will be updating as we get the personal property cataloged. Auction will be held on site, and Signs will be posted. Click here for directions. You don't want to miss this one. There will be a treasure around every corner.
Lawn Mowers & Equipment
See Mowers & Equipment
Musical Instruments
See Musical Instruments
Collective Knives
See Knives
Tools & Misc Equipment
See Tools
Furniture
See Furniture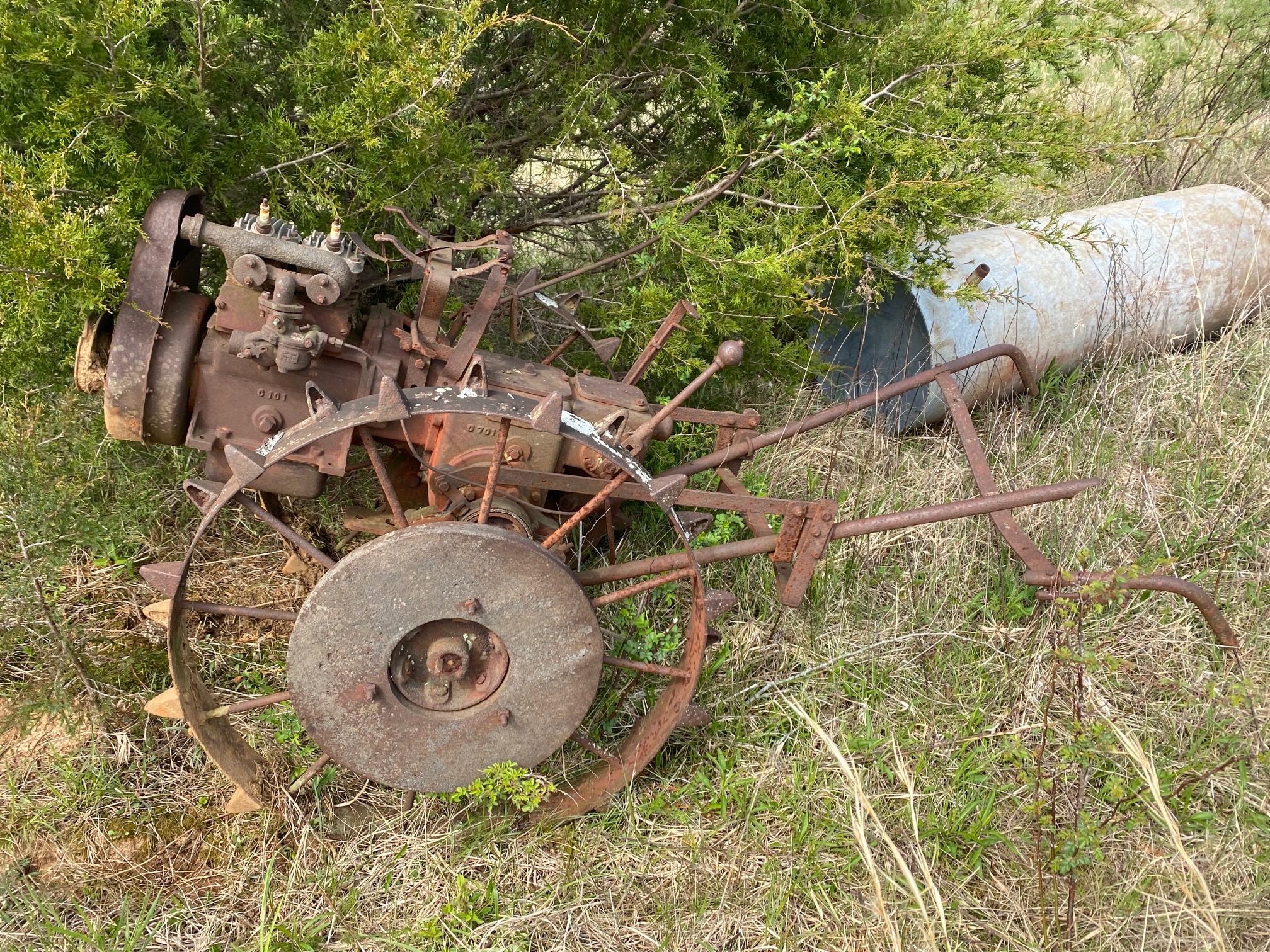 Personal Property List
Vehicles & Large Items
2006 Toyota Highlander
1996 Jeep Cherokee Sport 4×4
Metal Boat with Motor
Wood Trailer with Hitch
Metal Trailer with Hitch
Green Golf Cart
Pink Golf Cart
Polaris Ranger
4 Wheeler
Single Wide Trailer
Storage Container
Red Shed
Musical Instruments
Guitars
Keyboards
Dulcimers
Banjo
Mandolins
Violin
Recorder
Autoharp
Piano & Bench
Song Books & Sheet Music
Drum
Amplifiers
Piano Stand
Microphone Stand
Karaoke Machine
Old Records
Coming Soon!
Furniture
4 Leather Chairs
Snack Bar Stool
Coffee Table
Candle Stand
Brown Leather Chair with Remote
Brown Leather Recliner
Leather Couch
Square Table
End Tables
Rectangular Table
Square Swivel Table
5 Shelf Cabinet with Glass
3 Shelf Cabinet with Glass
2 Tall Curio Cabinets
TV Stands
Bookshelves
Vintage Wash Stand
Vintage Pie Safe
Sliding Rocker with Ottoman
Clothes Rack
Stool
Shelf Table
Bedroom Set (Bed, Chest, Night Stand, Dresser)
Small Table
Beige Leather Chair
Corner Curio with Glass Doors
Doll Table & Chairs
Doll Stool
Doll Rocking Chair
Wood Cabinets
Small Cherry Wood Cabinet
Oak Table with 2 Leaves & 5 Chairs
Sewing Machine with Cabinet
Metal Bakers Shelf Unit
Small Cabinet
Cannon Gun Safe
Metal Chair
Roller Cart
File Cabinets
Metal Safe
Metal Shelves
Leather Ottoman
Amish Cabinet
Roll Top Desk
Square Table
Desk
Stools
Childs Chair
Sentry Safe
White 2 Door Storage Cabinet
Gray 2 Door Storage Cabinet
Coat Rack
Cafe Tables
Metal Shelves
Folding Tables
Glider Chair
Computer Desk
Desk
Foot Locker
Sewing Machine in Wood Cabinet
Card Table & Chairs
Plastic Storage Shelf
Patio Furniture
Clothes Rack
Bed Frame with Remote
Handicap Bed with Remote
Handicap Potty Chair
Handicap Shower Chair
Walkers
Wheel Chairs
Lift
Small Chest
Cedar Chest
Oak Bedroom Furniture
Misc. Household Items
VHS Tapes
Records
Cassette Tapes
Books
Ceramic items
Glass Items
Dolls
Glass Bowls
Key Holder
Snow Globes
Statues
Red Wagon
Figurines
Stuffed Toys
Tons of Collectibles
Carnival Glass Items
Decorative Skillet & Kettle
Granite Coffee Pot & Pitcher
Doll Collection
2 TY Monkeys
Crystal Ware
Flute Collection
Gallon Jars
Princess Glassware
Electronics
TVs
Tape Player
CD Player
Massager
Foot Spa
Dehumidifier
Stereo System / Speakers
Heater
Other Items
Jewelry
Jewelry Boxes
Tons of Home Christmas Decorations
Tons of Yard Christmas Decorations
Plastic Drawers
Puzzles
Plastic Totes
Luggage
Walking Canes
HO Train Sets
Army Collectibles & Videos
Camera
Camera Stand
Avon Bottles
Kodak Movie Camera
Farm & Yard Equipment
Yellow Riding Mower
Green Riding Mower
Gray Riding Mower
Yellow Cub Cadet Mower
John Deere Lawn Mower
Craftsman tiller
Self-Propelled Push Mower
Push Mower
Tiller Box
John Deere Disc
Chain Harrow
Bush Hog
Grader Blade
Boom Pole
25 Gallon Sprayer Tank
15 Gallon Sprayer Tank
Hand Pulled Wagon
Log Chains
Extension Cords
Chain Saws
Jacks
Guns, Weapons, & Ammo
Swiss K31 7.5 X 55MM Bolt Action Rifle
Lee Enfield No 4 MK2 Bolt Action Rifle
Chinese Norinco SKS 7.62 x 39 MM Semi Auto with Scope and Spike Bayonet
Remington 870 12GA with wood stocks
Colt Woodsman Semi-Auto 22 Pistol w/ leather holster
Single Shot Shotgun
Bows & Arrows
Shotgun Shells
Various Calibers Ammunition
Metal Ammo Boxes
Knives
Case Knives
WWII Knives
Bayonet
Leatherman Tools
Switchblade
Collectible Knives
Machetes
Outdoor & Army Items
Army Flashlight
Army First Aid Kit
Binoculars
Army Jackets
Fishing Equipment
Lead Melting Equipment
Coleman Lantern
Flashlight
Camping Stove
Kitchen Items / Appliances
Refrigerators
Freezer
Stove
Washer
Dryer
China
Coffee Pot
George Foreman Grill
Mixer
Pots & Pans
Vegetable Chopper
Cookie Jars
Crock Pots
Can Opener
Cookware
Dishes
Glassware
Baking Pans
Utensils
Bread Box
Rolling Pins
Bowls
Pitcher
Trays
Canister Set
Carnival Glassware
Stemware
Pitchers
Cups
Saucers
S&P Shakers
Creamer
Cake Stands
Crocks
Copper Tea Kettle
Glass Cookware
Cutting Boards
Meat Grinders
Apple / Lard Press
10 Gallon Crock
Canners
Canning Jars
Canning Supplies
Graniteware
Nesco Cooker
Meat Slicer
Vegetable Slicer
Seal Meals
Presto Cooker (new)
Metal Cookie Tins
Cast Iron Skillets #6,7,8
Cast Iron Pans
Dishes
Utensils
Blender
Kettles
Home Goods
Clocks
Wall Mirrors
Rug
Candle Holders
Candles
Electric Lamps
Lamp Shades
Oil Lamps
Lava Lamps
Baskets
Bellows
Vases
Chimes
Wall Art
Wood Box
Wood Chimes
Cushions
Linens
Pillows
Comforters
Afghans
Quilt
Blankets
Curtains
Amish Basket
Decorative Jars
Fan
Books
Concrete Yard Items
Flower Pots
Tools & Equipment
Craftsman Shop Vac
Drill Press
Band Saw
Sander
Scroll Saw
Lathe
Reciprocating Saw
Jointer / Planer
Craftsman Drill
Black & Decker Drill
Hand Saws
2 Man Saws
Logging Saws
Antique Scales
Plane
Rasps
Awl
Fireplace Tools
Sander with Motor
Vise
Clamps
Miter Saw
Squares
Meat Saws
Handheld Scroll Saw
Hatchets
Double Bladed Axe
Level
Cross Cut Saws
Band Saw Blades
Edger
Shaves
Welding Helmet
Knife Sharpeners
Wet Stones
Hand Turn Grinder
Hammers
Dowels
Log Roller
Carving Tools
Carpenter Tools
Plaster Tools
Laser
Blow Torch
Rulers
Broad Axe
Pole Lamp
Clamp Lamp
Tool Boxes
Sockets
Wrenches
Cast Iron Stove
Gas Cans
Air Compressors
Lumber
Scrap Lumber
Pallets
Seasoned Wood
Tobacco Sticks
Garden Tools
Stack of Bricks
Vise
Hand Sander
Skil Saw
Garden Tools
Metal Barrels
Plastic Barrels
Battery Charger
Aluminum Ladders
Step Ladder
Large Floor Jack
Roller Cart
Pressure Washer
671 Blue Ball Church Rd. Elizabethtown, KY 42701
DIRECTIONS :
From 31W, turn onto KY-220 W. At the traffic circle, continue straight onto KY-1600 N/KY-220 W. Turn left onto Rineyville School Rd. Turn right onto Fuller Rd. Turn left onto KY-1375. Turn right onto Blueball Church Rd. Destination will be on the left. Signs will be posted.
Terms & Conditions
There will be a 10% buyer's premium added to determine the final sale price. A total of 15% down the day of sale on real estate, balance within 30 days or less. 2022 real estate taxes will be prorated. Sold "AS IS WHERE IS" without expressed or implied warranty. New buyer will receive possession of real estate day of closing. All verbal disclosures the day of sale take precedence over any terms here. Guaranteed marketable title, free of all liens and encumbrances.